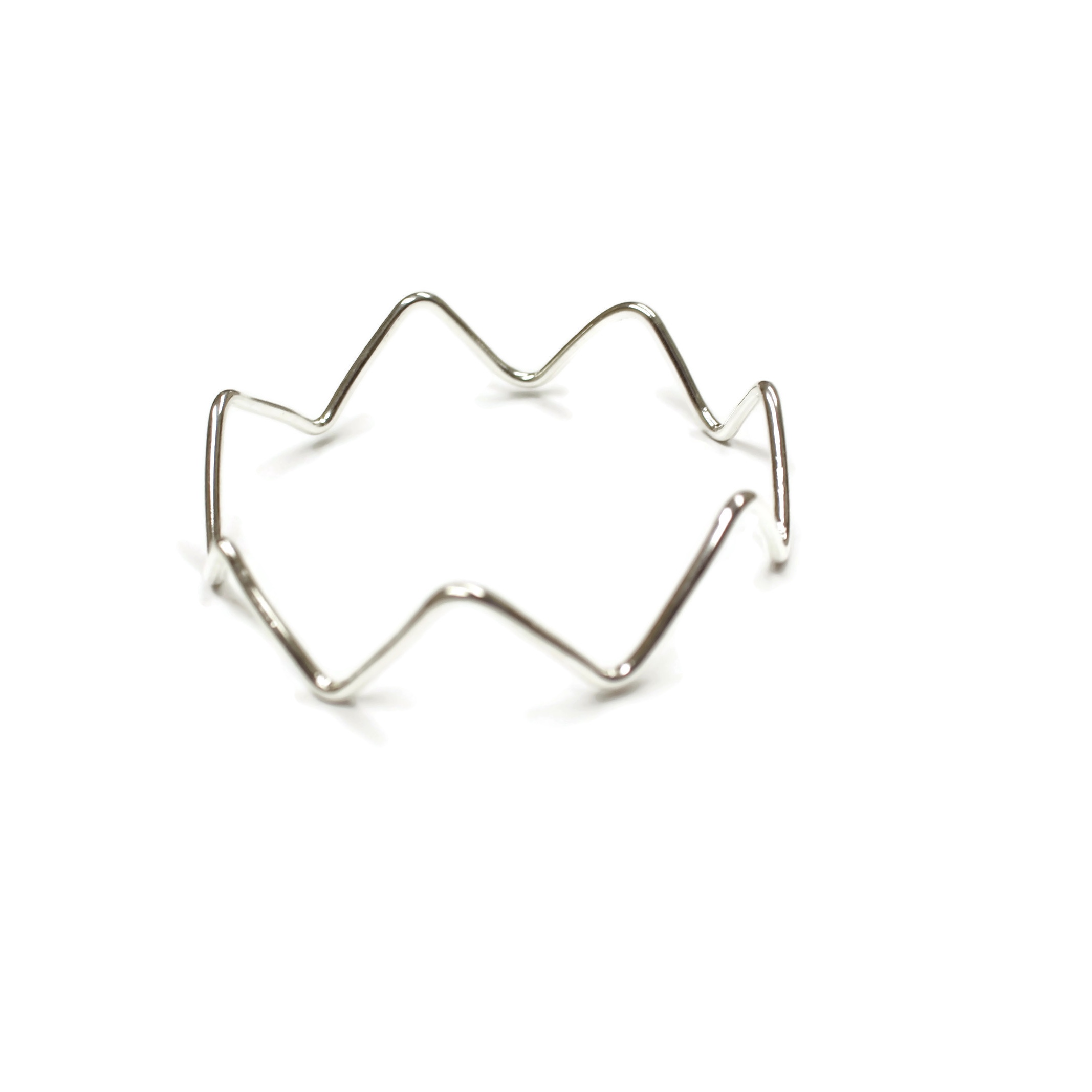 Zig zag bracelet
Product details:
Sterling silver bracelet

Select size similar to your t-shirt size
This bold bracelet is all about strength and bravery. Your determination and strong core will stand out with this accessory. The sterling silver bracelet has strong points to create an edgy look, but the tips are refined and polished. The bracelet is lightweight so you can make a big impact all day.