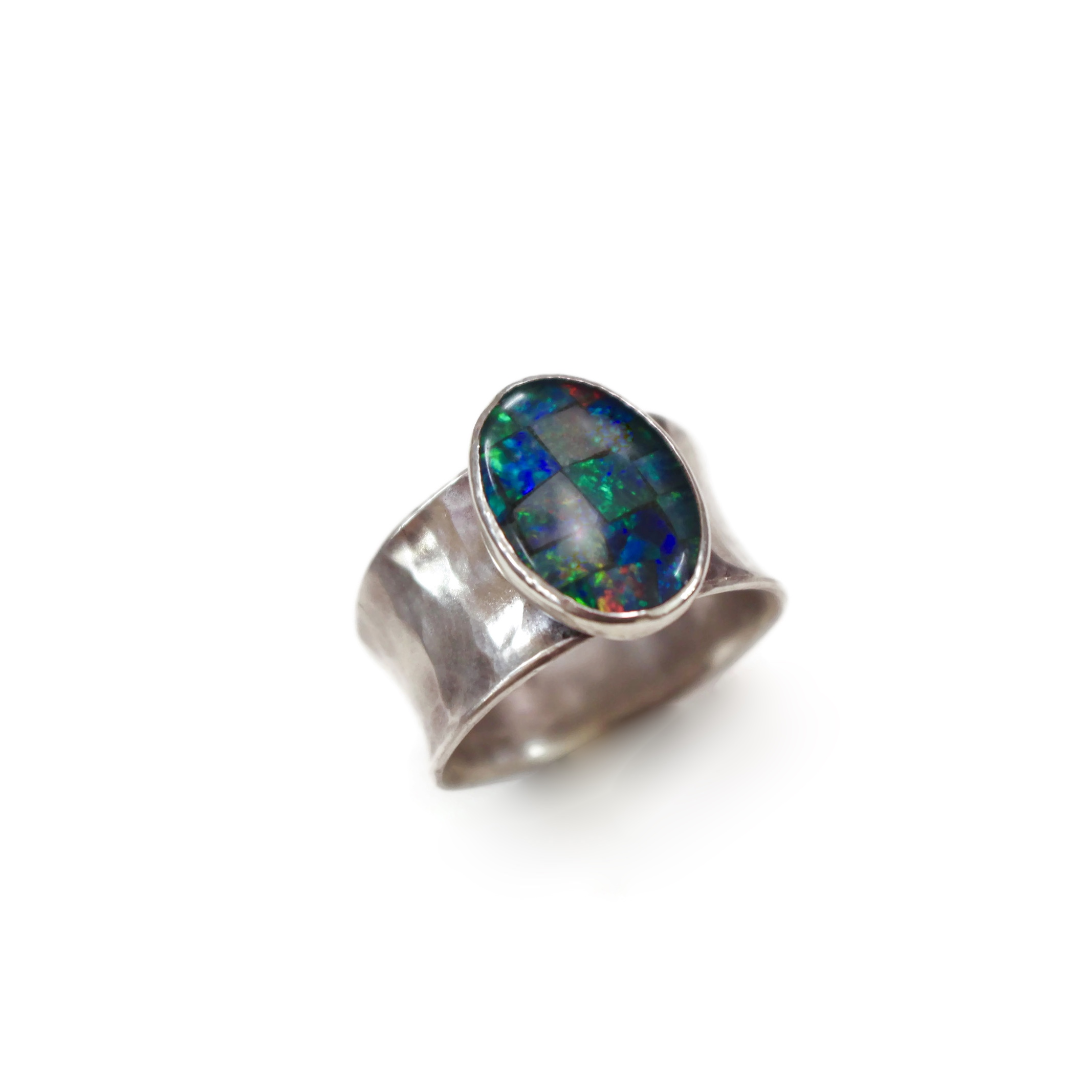 Mosaic opal ring
Product details:
Sterling silver ring

Natural Australian opal triplet
Wear your strength with this confident opal ring. The bold cocktail ring is sterling silver with a smooth curved design to slide easily onto the finger and wear comfortably all day. With the wide band design, you may want to go up a half size on your order.
Unlike most opals, this mosaic style has a quartz cap over the soft opal to protect the setting. You can bravely wear this ring all day because of the protective cap over the opal. The best part of the mosaic opal is the spirited colors that are captured in this unique combination of natural opal.
This statement ring has a hammered sterling silver polished design. The durable metal and strong opal make this ring a best seller and one of our signature styles. You can only access this price for a limited time, so buy now.
View our return policy here, reviews here, opal care here. Ring will ship within 10 days of order. Our jewelry is handmade in Beaumont, TX by just me and Ryan. We work hard to make sure your ring is comfortable and perfect.