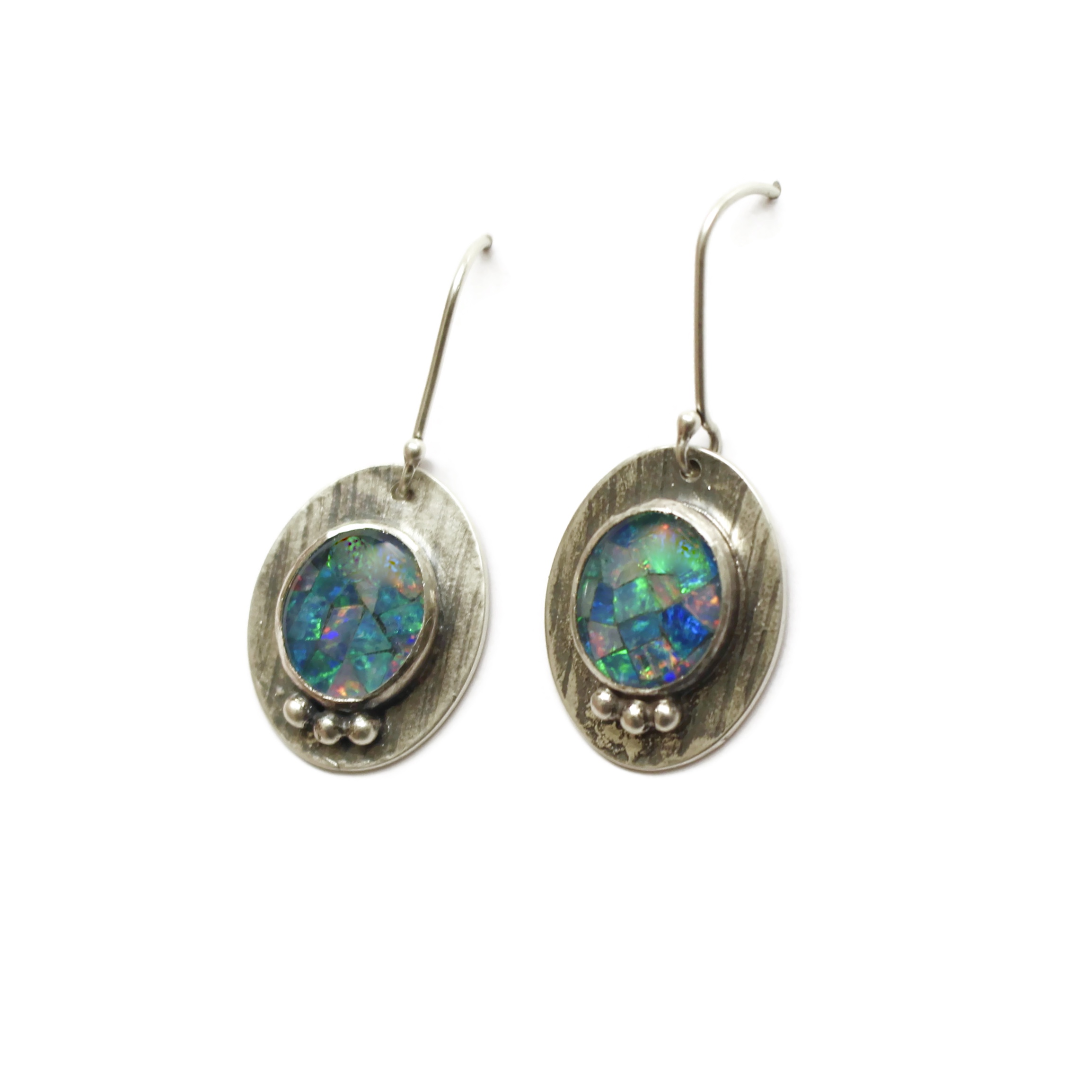 Mosaic earrings
Product details:
Sterling silver earrings and ear wires

Mosaic Australian opal triplet
These spirited opal earrings have a boldness in their style. The sterling silver plate is textured from a corn husk giving the earrings a unique design. The Australian opal triplets have a hard cap over the soft stone for ultimate protection. You will feel confident and strong wearing these earrings for an adventurous day.