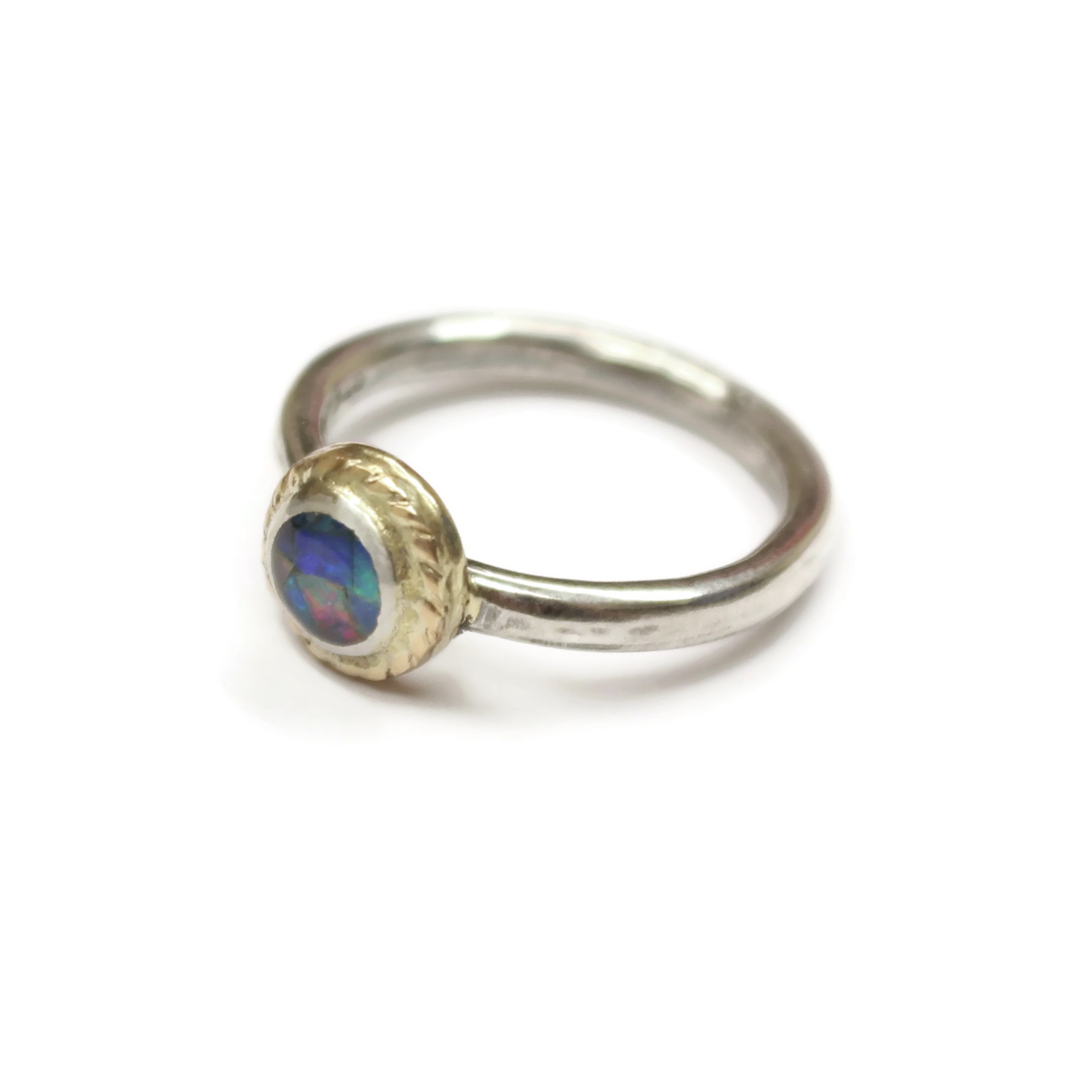 Gold blue opal ring
Product details:
Sterling silver ring band with 14k gold filed accents

Australian opal triplet stone
This bold opal ring has a polished finished to accent your gold or silver collection. The smooth sterling silver band comes in several size options. The 14k gold filled accents around the opal have a pop of beauty without being too loud. The Australian opal triplet is a mosaic style stone with natural opal and a quartz cap allowing you to wear the ring at any occasion.