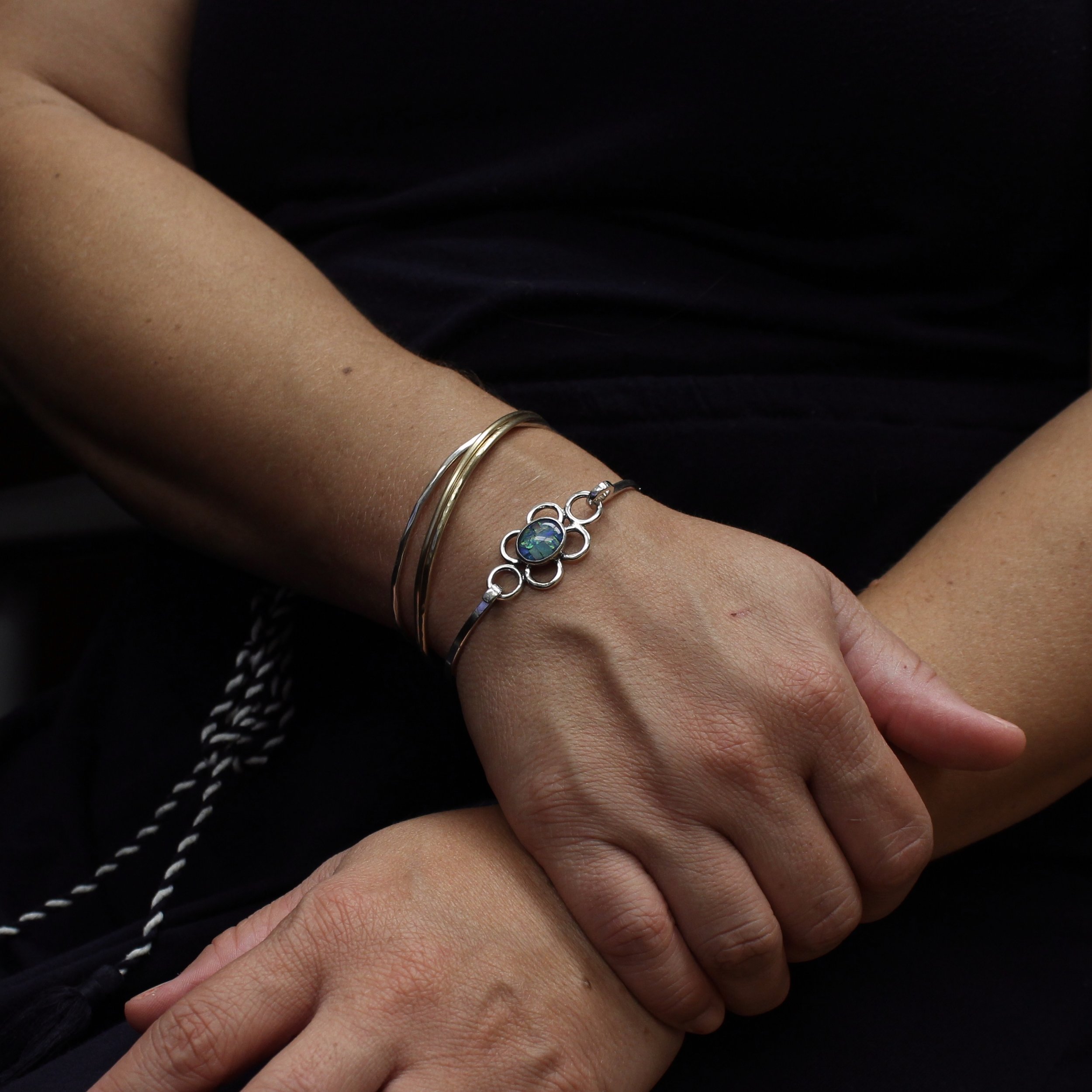 Hinge bubble bracelet
Product details:
Sterling silver bracelet opens to fit on wrist

Australian opal triplet stone

Fits similar to your t-shirt size
This blue opal sterling silver bracelet beautifully stacks with other bracelets allowing you to show an elegant combination. This strong bracelet has the colorful opal spirit while being protected with a quartz cap. This style of opal allows you to wear this style in any situation without damaging the soft opal. The durable design of this bracelet opens over a hook allowing you to slip the bangle around your wrist.